Thank You to Our 2023 Sponsors & Partners
×
Quantified Energy Labs is a Singapore home grown climate-tech start-up company founded by a group of solar PV doctors from the Solar Energy Research Institute of Singapore (SERIS) at the National University of Singapore (NUS). At QE-Labs, we are developing digital solutions to support solar PV asset owners in de-risking their solar PV investments. QE-Labs is revolutionizing the PV inspection through development of Autonomous Drone Electroluminescence (EL) Mapping, offering fast and cost-effective way to accurately identify defective PV modules. In 2021, we demonstrated the world largest drone EL inspection at 60MW floating PV in Singapore. Since then, our solution has been fast adopted globally. We are now on average measuring and processing 100k PV modules per month with our drones deployed in key markets such as the EU, US, China, Vietnam, Australia, Singapore and Malaysia.

×
CPS America is the maker of North America's number one 3-phase string inverter, with over 6GW shipped in the US. With a focus on commercial and utility-scale solar and energy storage, the company partners with customers to provide unparalleled performance and service. The CPS America product lineup includes 3-phase string inverters from 25kW to 275kW, exceptional data communication and controls, and energy storage solutions designed for seamless integration with CPS America systems. CPS America has offices in California, New Jersey, and Texas.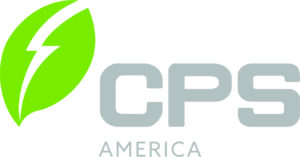 ×
Our Goal is to Develop 1 Giga Watt of Solar Installations by the year 2021.  Our Focus Regions are in West Texas and Eastern New Mexico.
We work with land owners, investors, developers, and engineering and construction firms to conduct feasibility studies and negotiate terms for successful projects.

×
Yes Energy provides the most comprehensive, robust, and high-quality power market data and analytics tools available, empowering companies to navigate highly complex and dynamic power markets to maximize their bottom line. As the volume of data continues to rapidly expand, mining the data for actionable insight can be challenging. We put that data into the hands of our customers, enabling you to gain powerful insights, and ultimately make profitable decisions for your business. We support traders & analysts, asset developers & managers, risk managers, IT & data scientists, and utility professionals. Yes Energy aggregates and standardizes data from all Independent System Operators (ISOs), non-ISOs, and third-party partnerships, and that includes historical data from the inception of the markets. We offer this data in the format best suited for your business, whether that's through our powerful user interface, an API, Cloud, or Lake. Together, we help you make game-changing power market decisions.

×
Energy-Storage.news offers a full news service along with in-depth analysis on important topics and industry developments, covering notable projects, business models, policies and regulations, technical innovations and more. The website, from the makers of PV Tech, is an essential tool for anyone within the energy storage value chain.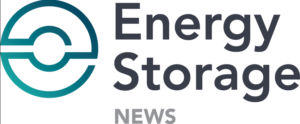 ×
The PV Tech Power publication explores technology and its impact on downstream PV projects. With a focus on technologies impacting LCOE (Levelised Cost of Energy) of commercial and utility scale solar energy plants world-wide, PV Tech Power addresses all key stakeholder groups that can accelerate the global large scale deployment of solar energy and storage technologies